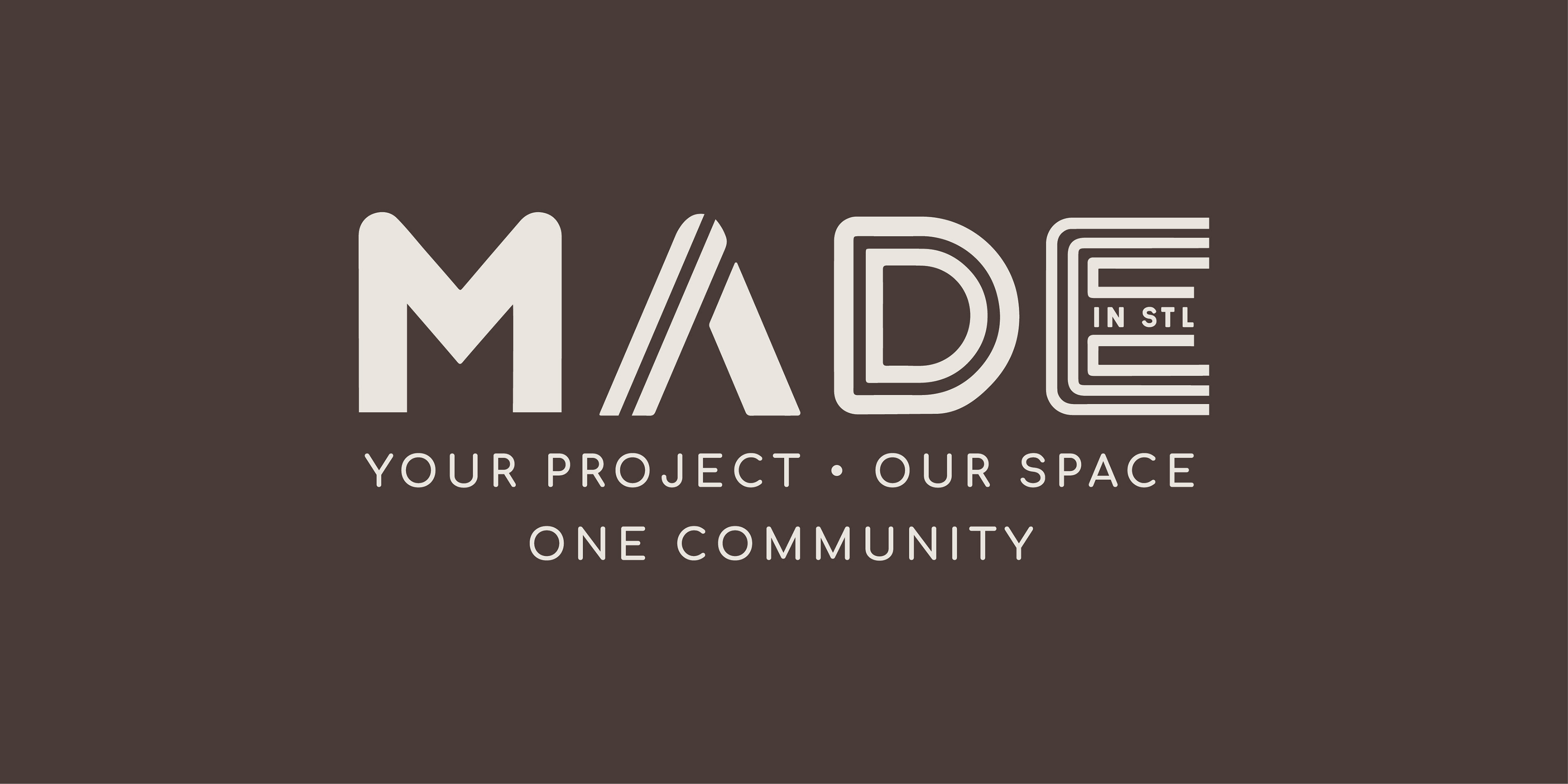 After the crash of the TechShop, the St. Louis community makers were all heart broken. For a limited time we had a space to continue making, but the community came together to create something better. A new space was gutted from the inside out to give the makers a new home. 
The makers in St. Louis worked together to help build our new space strengthening our community and giving us a new work space. 
MADE is a maker space for the public where people would not ordinarily have access to a plethora of tools. It represents Makers, Artists, Designers, Entrepreneurs. 
The branding for MADE was created to feel organic and natural. The interior is clean and bright with natural materials paired with  neutral colors to not distract you from your biggest and brightest ideas. MADE is here to serve you and give you a place of comfort and belonging, a community. 
No primary colors. No gears or tools. Must work large scale. Showcase St. Louis 
The maker space is for a vast variety of creators. A hammer and a paintbrush don't encompass all maker tools. The design displays a modern way to show the creative process by breaking down the elements and refining the detail of your project. 
As creators we start with a blank page, the "M". The "A" and "D" show how we keep manipulating until we go through enough refinements to reach our desired result, the "E". This is how we create - in St. Louis at MADE.
The frame helps reiterate the concept of our space. Reversed out creates a stronger and bold impact, and the bonus it gives two logos when cut out.